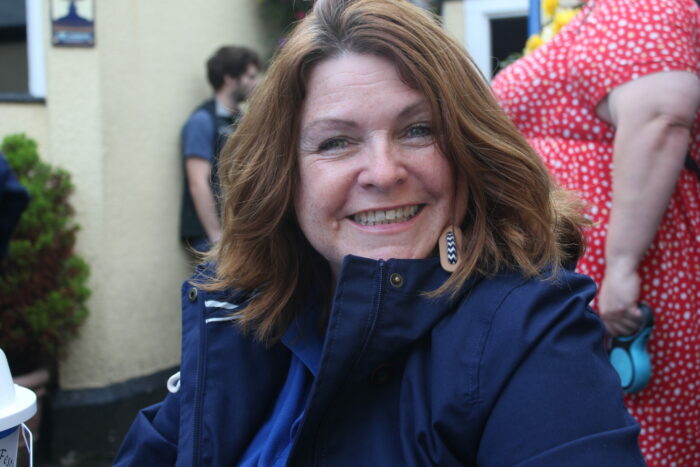 Juliet has been singing and performing for over thirty years in bands and choirs, bringing some quality and experience to the crew. Whilst she feels her work is 'cut out' as the sole female Whaler, she's having a ball on the Shanty stage and thoroughly enjoys the camaraderie of all involved.
Her first love is amateur dramatics, where we often see her portrayed in the evil villain role; which couldn't be further from her true self.
Whilst not performing, Juliet proudly works as a 'Volunteer Coordinator' for Blind Veterans UK. With family a significant part of life, watching her grandson grow up is a delight. She also loves the outdoors and likes nothing better than to get out in the countryside or to the coast.